« Obituaries | Thomas E Bodge
Thomas E Bodge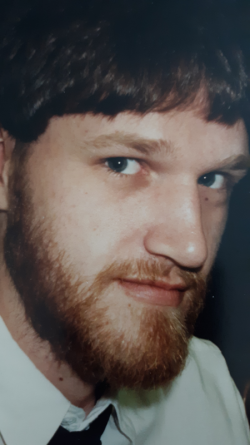 Date of Death: March 7, 2022
Date of Birth: June 29, 1965
Biography:
AUBURN-Thomas E Bodge of Westbrook Maine, left this world on March 7th, 2022, after an strong mighty fight against AML. Born June 29th, 1965, growing up in Westbrook, and graduating from Westbrook High School, then on to graduate from Northern Maine Tech. 
He is survived by the long-time love and mother of his children Sherry Moffitt Bodge, His children he loved endlessly, his best buds. Thomas C Bodge, of Limington and Calvin F Bodge of Manchester. His best friend and brother, that was a constant presence in his life, always and forever loved, Timothy Bodge and wife Carol of Limington. Parents Erwin G Bodge and Gardys R Bodge of Westbrook. His Mother-in-law Diane Townsend, sister in law Kelly Martin and husband Pete. His Uncle John Bickford and wife Debra, Aunt Dottie Bickford, Aunt Zee Bickford, Uncle Freddy, and Aunt Nancy. Along with many cousins, nieces, and nephews.
He was predeceased by his Grandparents Calvin F Bickford and wife Phillis, Donald Bodge and wife Maryellen, his Uncle Jimmy Bickford and wife Elaine, Aunt Cathy and Uncle Murray of Canada, Uncle Lenny Bickford, and Uncle Arthur Bickford and wife Lori. 
His life was filled with many adventures, Sebago Lake was always a gathering place all his life. Boating with the boys, his love for Snowmobiling with Thomas, and taking Calvin for his first Motorcycle ride. Building cars, and Racetrack fun. He loved Brookton Maine and visited often.  
His endless fight against Leukemia was for his children and he never wanted to quit.
His humor always intact......
"Life in this world will be a boring place without me "
There will be a celebration of life!
Saturday, March 19th, 2022, at The Stockhouse Restaurant 
506 Main St, Westbrook, starting at 12pm.
All are welcome 
He will be immensely missed