« Obituaries | Elaine F. Boatin
Elaine F. Boatin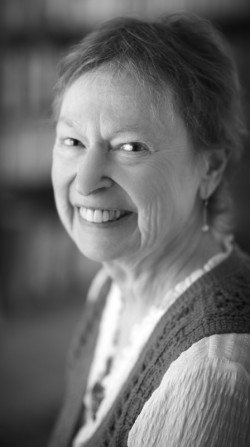 Date of Death: August 27, 2017
Date of Birth: December 12, 1938
Biography:
Elaine Ford Boatin, 78, died August 27 at her home in Topsham. She was a writer, professor, librarian, wife, and mother.
Elaine was born December 12, 1938, the daughter of John H. Ford and Ruth Palmer Ford, and grew up in northern New Jersey. While still a college undergraduate, she married her first husband, Gerald Bunker. In 1959 the couple set out with their three-month-old son on a year-long journey by camping bus through Western Europe, Egypt, Pakistan and India, the Middle East, the Soviet Union, and Eastern Europe. In 1964, as the mother of three young children, Elaine received her bachelor's degree, cum laude, from Harvard College.
From childhood Elaine wanted to be a fiction-writer, and in the early 1970s she became serious about that ambition. Her first novel, "The Playhouse," eventually sold to McGraw-Hill by her second husband, Arthur Boatin, was published in 1980 under the name Elaine Ford. Four more novels and a short story collection would follow. A seventh book, "This Time Might Be Different: Stories of Maine," will be published in 2018 by Islandport Press. For nineteen years Elaine taught creative writing and literature at the University of Maine, Orono, retiring as professor emerita in 2005. She was a resident of Maine from 1985 until her death.
Awards that Elaine received for her writing included a Guggenheim Fellowship, the Michigan Literary Fiction Award, and two grants from the National Endowment for the Arts. In 2010 Harvard awarded her an honorary Phi Beta Kappa membership "in recognition of high attainments in liberal scholarship."
Aside from her love for family and friends, Elaine's passions were genealogical investigations, gardening, cooking, collecting antiques and works of art, and her cats. She lived for a time in Japan and Northern Ireland and traveled in Mexico, the Baltic States, China, and Tibet, among other countries. Although her family history researches were not aimed at discovering royal ancestors, she was proud of being a direct descendant of Roger Williams. She firmly believed in the separation of church and state and in her politics was an unapologetic liberal. She was delighted to be a member of a multinational and multiethnic family.
Elaine is survived by her husband, Arthur Boatin; her children Mark Bunker, Lisa Magill, Andrew Bunker, and Annebeth Santin; a brother, Thomas Ford; and ten grandchildren: David, Sasha, Stephanie, Laura, Helen, Andrew, Luke, Madeline, Ava, and Oliver. She was predeceased by a son, Geoffrey Bunker, and by a brother, Jonathan Ford.
The family gratefully acknowledges the care and guidance of CHANS Home Health & Hospice.
Donations in Elaine's memory may be made to the ACLU Foundation, 125 Broad St., Fl. 18, New York, NY 10004.
A private celebration of Elaine's life will be held in Topsham on September 30.