« Obituaries | Ronald Roger Bissonnette
Ronald Roger Bissonnette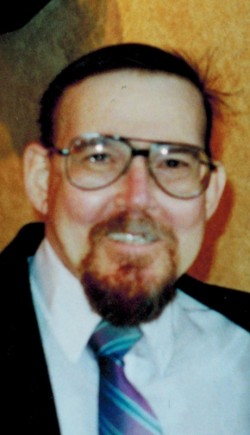 Date of Death: January 16, 2016
Date of Birth: February 16, 1950
Biography:
Ronald Roger Bissonnette of Chadbourne  Rd. in Lewiston, Maine passed away early Sunday morning, January 24th, 2016 surrounded by his wife, Dixie, and his two children Christopher and Angela.
Ron was born in Lewiston in 1950 to Adrienne and Fernand. He was fortunate to have grown up with four rowdy and fun loving brothers, Maurice, Paul, Larry and Marc. He adored his two children, three grandchildren, and two great grandchildren.
He married his sweetheart, Dixie Lee Russell in August of 1971 at Sts. Peter and Paul in Lewiston. He was nerdy smart, loved math, and never forgot a lock combination. He played the organ, enjoyed puzzles, breaking and fixing stuff, and reading.
A memorial service celebrating Ron's life will be held at 10 am on Thursday January 28th, 2016 at the Community Baptist Church 9 Main St. Sabattus, Maine. Flowers may be sent directly to the church the morning of the 28th between 8 and 9am.