« Obituaries | Dorothy H. Billings
Dorothy H. Billings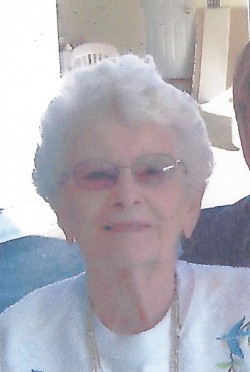 Date of Death: September 22, 2014
Date of Birth: February 9, 1912
Biography:
Dorothy H. Billings,102, of Auburn, passed away on Sept. 22nd, 2014 in Lewiston.
She was born on Feb. 9th, 1912 in Orland, Maine, the daughter of Harvey H. and Bertella E. (Ware) Saunders.
Dorothy was a member of Eastern Star Riverside Chapter # 123 in Orland for 75 years.
She was crafty, and enjoyed knitting and sewing. She also liked to read and cook.
Dorothy worked as a head cook and baker at Woolworths, and worked as a cook at local nursing homes, St. Casimir's, Oddfellows, and The Home for Aged Women (now known as The Chapman House).
She was predeceased by her parents; her first husband, Frederick N. Snowman; her second husband, Robert Burke; her third husband, John D. Billings; a son, Frederick L. Snowman; a grandson, Toby L. Tripp; and 11 brothers and sisters.
Dorothy is survived by her two daughters, Joyce Tripp and her husband, Willard, and Joan Shilling and her husband, Peter; a sister, Virginia Farron; 12 grandchildren; 19 great grandchildren; and 3 great great grandchildren.
Funeral services will be announced in the spring. In lieu of flowers, donation may be made to the Montello Manor Activity Fund, 540 College St, Lewiston, ME 04240.