« Obituaries | Ned W. Bigelow
Ned W. Bigelow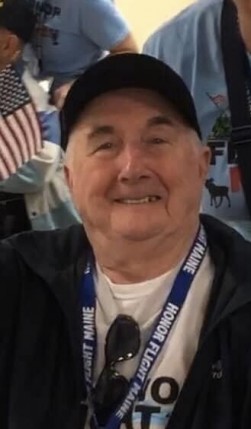 Date of Death: July 6, 2022
Date of Birth: June 8, 1932
Biography:
Ned W. Bigelow passed away on July 6,2022, at 90. He was born June 8,
1932, to Warren L. Bigelow and Sylvia G. (Lothrop) Bigelow in Poland,
Maine. He graduated in 1952 from Edward Little High School. Ned is a
Korean War Veteran United States Army, serving from 1952 to 1954 and
then in the reserves until 1962.
He worked for the Auburn School Department, maintaining the school bus
fleet, driving the bus, and snowplowing the schools when needed - retiring
in 1993.
He was a hard worker who cared deeply for his family and their well-being.
He enjoyed time with his family, especially his grandchildren, babysitting,
attending their sports activities, and teaching them new things. He loved
to socialize, reminisce, and share his vast gardening knowledge. He was
always helping someone with their flower gardens, sharing many of his
beautiful plants with others. He spent many hours working and developing
his gardens at his home in Minot, providing him with many hours of pride
and joy.
He leaves behind two children, Kathleen and Earl, three grandchildren,
Justin, Nathan, Brianna, and a Great-grandchild, Lincoln. He will be
missed by all who knew and loved him.