« Obituaries | Walter Bero Jr.
Walter Bero Jr.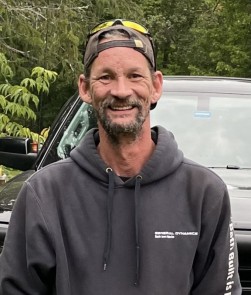 Date of Death: July 12, 2022
Date of Birth: August 21, 1970
Biography:
Walter Bero, Jr. 51 of Fayette died on July 12th at home after a short battle with esophageal cancer.

He was born on August 21, 1970 in Bridgeport, CT, the son of Walter Bero Sr. and Elizabeth Bero.

He was a hard working family man with a great sense of humor, he could fix anything and was always very eager to help anyone out. He loved the outdoors, hunting, fishing, kayaking and camping but most importantly spending time with his family, especially his granddaughters.

He was a boiler operator at BIW, at Tex Tec before that. He also worked for Jesse and Ed Hodsdon Masonry companies, and Diamond Pools. 

He was predeceased by his father Walter Bero Sr.

Survived by his mother Elizabeth Bero of Gardiner, his wife Jennifer of Fayette, sons Vincent Bero, Ryan Mason, Logan Mason and Brandon Bragg, wife Heather and granddaughters Zoey and Haylee, Sister and brother in law Barbara and Tom Allen, brother Steve Bero, sister and brother in law Linda and Mitch Thompson, Sister Peggy Colaianni, brother and sister in law Chris and Kelly Kusmit, also several Aunts, Uncles, nieces, nephews and cousins. 

There will be a celebration of life Saturday, July 23rd at 1 pm at Wally and Jen's house in Fayette.