« Obituaries | Benjamin R. Bernier
Benjamin R. Bernier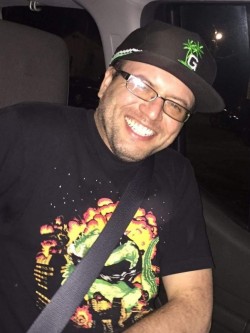 Date of Death: October 6, 2019
Date of Birth: January 6, 1985
Biography:
Brunswick – Benjamin Roland Bernier (34) of Brunswick died unexpectedly on Sunday, October 6, 2019, due to complications associated with an ongoing medical condition. He was born in Brunswick, ME on January 6, 1985 to Rene and Stephanie (Siagel) Bernier.
A graduate of Mt. Ararat, where he played lacrosse, soccer, hockey, and was a member of the math team, Ben was a lifelong scholar with an insatiable curiosity, who always stood up for what he thought was right. 
Ben was an entrepreneur – exemplified by the company he founded and sold, Original Computing – a company respected throughout the community. He was a poet and philosopher, always playing with words and rhythm, and ready to discuss the unsolvable challenges of humanity at a moment's notice. A lover of nature, a coffee aficionado, he was at once exasperating and loveable. Ben was known by many for his big heart and the passion he held for family, friends, and his interests. Ben wouldn't hesitate to give a stranger the shirt off his own back.
He is survived by the love of his life, Tina Baker, as well as his parents, Rene and Stephanie, his siblings Rachel, Alex and his wife Kristina Jablonski, Ben's nieces Josephine and Lillian, his maternal grandparents and many aunts, uncles and cousins. He also leaves an unfillable void in a large community of friends and extended family whom Ben loved.
There will be a celebration of Ben's life on Saturday, October 12th at 1 pm at the Unitarian Universalist Church of Brunswick at 1 Middle Street.
In lieu of flowers, donations can be sent to Tedford Housing, PO Box 958, Brunswick, ME 04011. Arrangements are under the care of Funeral Alternatives, 46 Bath Rd, Brunswick, Me. Condolences may be expressed at www.funeralalternatives.net