« Obituaries | Everett "Butch" Bernard
Everett "Butch" Bernard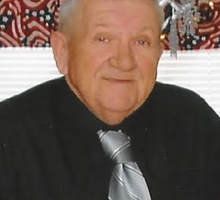 Date of Death: January 16, 2016
Date of Birth: August 16, 1946
Biography:
Lewiston—Everett E. Bernard Jr., "Butch," 69, of Lewiston passed away at Central Maine Medical Center on Saturday, Jan. 16.
He was born Aug. 16, 1946, and raised in Lewiston, a son of the late Everett Sr. and Florence (Judd) Bernard.
Everett and his wife, Claudette, moved to Cape Cod, Mass., in 1973 and together they raised their family until 1992, when they moved back to Lewiston. He worked in the local shoe shops and for the city, as well as for a moving company.
Everett was a huge New York Yankees fan and was always known for wearing his Yankees hat and jerseys. He enjoyed playing baseball, softball, bowling and shuffleboard, as well as family cookouts and trips to the beach.
He is survived by his wife of 51 years, Claudette T. Bernard; two sons, Danny Bernard and his wife, Heather, and Stephan Bernard and his wife, Jen; a daughter, Kimberly Calabrese and her husband, Johnny; 12 grandchildren; 8 great-grandchildren; five siblings and their spouses of Maine, Massachusetts and Canada; many nieces, nephews; and one godchild.
Everett was predeceased by a sister, Faye Belanger; a godson, Larry (Lawrence) Barros; a daughter, Laurie Woodard; and a granddaughter, Bethany Coston.