« Obituaries | Dorothy Dot Benedix
Dorothy Dot Benedix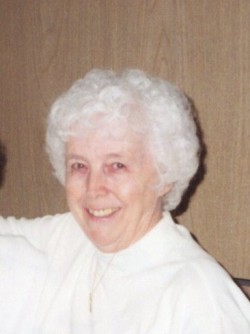 Date of Death: August 14, 2022
Date of Birth: November 13, 1933
Biography:
With a heavy heart, we announce the passing of our mother Dorothy "Dot" Benedix.
Born in Rumford to Margaret and Leo McHale on November 13th 1933, and passed away
August 14th, 2022 in Rumford, Maine. She graduated from Stevens High School of
Rumford, class of 1952. She married George Benedix Sr. on January 3rd 1953, and
together raised three sons.
Over the years she worked at Goodwin's restaurant and was also a caterer famous for her
date squares and other desserts. She was a ballot clerk for the town of Rumford for many
years, as well as a volunteer at the Rumford Community Hospital for over 30 years. She
was also a proud and faithful member of the Daughters of Isabella. She was very active in
her local community and the Catholic Church and volunteered when she was able.
She is survived by her three sons, George Benedix Jr., Timothy Benedix, and Thomas
Benedix. Her grandchildren Erica, Nicole, Derek.and Logan. Her great-grandchildren
Cassidy, Carlee, Owen, Emma, and Cole.
She is predeceased by her former husband George Benedix Sr, and her companion Roger
Fournier, who brought her much comfort until his passing. Two brothers, James McHale
and Francis McHale, and four sisters, Catherine Burell, Margaret Howes, Patricia
Gautreau, and Ellen Vallee. A special thank you to Jennifer Kreckel and Louanne Thibodeau for being an immense help to our mother for many years. A Mass of Christian Burial will be celebrated on Friday September 2 at 10 a.m. at. St. John Church, 126 Main Avenue, Rumford.