« Obituaries | Margery "Marge" Ann (Baldwin) Bellevue
Margery "Marge" Ann (Baldwin) Bellevue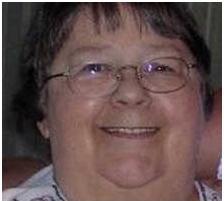 Date of Death: June 22, 2014
Date of Birth: February 5, 1938
Biography:
LEWISTON — Margery "Marge" Ann (Baldwin) Bellevue died peacefully surrounded by her family on Sunday, June 22, at Central Maine Medical Center.
She was born on Feb. 5, 1939, in Gloucester, Mass., to Donald and Evelyn Baldwin. She graduated from Holten High School, Danvers, Mass., with the Class of 1956.
She married William "Bill" A. Bellevue on Feb. 15, 1958. They raised their family in Groveland, Mass. and moved to Mount Pleasant, S.C., in 1997 for their retirement years before moving to Auburn in 2011.
Marge worked for Anna Jacques Hospital in Newburyport, Mass., for many years and Raytheon in Andover, Mass. She went back to college and received her Associates Degree in Accounting from Franklin Pierce University in 1993. She was a voracious reader and was always quick to share a good read with anyone. She and Bill loved to travel and enjoyed numerous trips to Disney World with the grandkids. She was an excellent baker, and no Christmas went by without dozens of cookies and treats for the family and friends they would have for every Christmas Eve. She had many lifelong friends and made several new friends at Schooner Estates. Through numerous medical problems, she was always upbeat, and her smile would light up the room when she entered.
She is survived by her son, Christopher Bellevue and his wife, Aggie, of Auburn; her daughter, Beth Bellevue and her wife, Marcie Zingo, of Derry, N.H.; her daughter, Amy Bellevue of Auburn; her granddaughter, Julianne Bellevue and her fiancé, Dean Smollar, of Los Angeles, Calif.; her grandsons, Ben Bellevue of Auburn and Kyle Zingo and his wife, Lisa, of Orange, Vt.; great-grandchildren, Ava Zingo and Hayden Zingo of Orange, Vt.; her brother, Bruce Baldwin and wife Mikey of Lenexa, Kan.; and sister, Jayne Ahlstrom and husband, Chris, of Mount Pleasant, S.C.; as well as many nieces and nephews.
She was predeceased by her husband of 56 years, William; and her sister, Bonnie Rich.
In lieu of flowers, please donate to the Schooner Estates Christmas Fund at 200 Stetson Road, Auburn, ME 04210, or to the Hospice House of Androscoggin County, 236 Stetson Road, Auburn, ME 04210.
Condolences may be expressed at funeralalternatives.net.