« Obituaries | Gilman Bellefleur
Gilman Bellefleur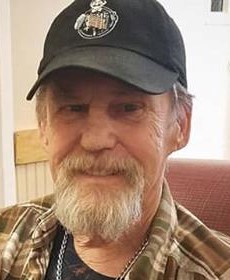 Date of Death: December 7, 2018
Date of Birth: June 14, 1941
Biography:
Gilman Bellefleur
"His absence is a silent grief, his life a beautiful memory"
1941 – 2018
Gilman Bellefleur, 77, of Lewiston, died on December 7th, 2018 in his home.
He was born in Van Buren, Maine on June 14th, 1941 son of the late Octave & Marguerite Bellefleur.
Growing up Gilman ended school at a young age in order to work the potato fields and help support his large family of six brothers and seven sister's. Later in life he worked in the shoe shops of Lewiston-Auburn.
He enjoyed camping, fishing, riding his motorcycle, driving around in his truck and he could never turn down a scratch ticket or trip to the casino. But most of all he enjoyed visiting family and spending time with his grandchildren and great-grandchildren. He was also a member of many local clubs and frequently spent his time at Pastime, 20M, Bruce's Place and Le Nationale.
Gilman was an amazing brother, father, grandfather, great-grandfather and friend. His life touched many others and left a lasting impression on so many. Anyone who met him couldn't help but comment on his genuine and caring heart along with his stubborn yet gentle soul. We were truly blessed to have such an amazing man as part of our lives and he will be dearly missed by those who knew and loved him.
Predeceased by his sisters, Rita, Melda, Lillian and Dorilda; and by his brothers, Max, Ronald, Bill, Richard and Raymond.
Survived by: his children Tammy & Kip Pierce of Minot, David Hodgkin of Poland and Steven Bellefleur of Lewiston. His Grandchildren Kali & Jake Hall, Blaine Dixon, Jared Leduc & Asa Hodgkin. And by his great grandchildren Ryker Jordan & Paxon Hall. Siblings Leona Carrier & husband Larry, Gilbert Bellefleur & his wife Doris.
Family and friends are invited to celebrate his life on Sunday December 16th from 2 – 4pm at American Legion Post 31, Washington North, Auburn Maine.
In Lieu of flowers : Because of Gilman's caring heart and love for animals we ask that if you would like to make a donation, please do so to one of the following rescues in memory of Gilman Bellefleur; Pittie Posse Rescue & Sanctuary or to the American Society for the Prevention of Cruelty to Animals.