« Obituaries | Florence Bellavance
Florence Bellavance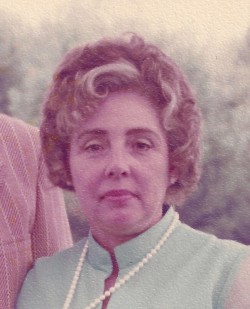 Date of Death: March 2, 2014
Date of Birth: August 22, 1924
Biography:
Florence Bellavance, 89, of Auburn, Maine passed away on March 2nd, 2014 at Marshwood in Lewiston.
She was born in Jay, Maine on August 22nd, 1924 to parents Joseph and Blanche (Poulin) Daniels.
Florence was a member of the American Legion. She enjoyed arts and crafts, cake decorating, knitting, and crocheting.
She was predeceased by her husband Henry Bellavance; her son Roland Bellavance; and her brother Roland Daniels.
Surviving her are brother Ralph Daniels and his wife Lena Daniels; daughter Lorraine Burgess of Raleigh, NC; two grandsons, George and Mike Burgess of NC; and many nieces and nephews.