« Obituaries | Abby D. Belanger
Abby D. Belanger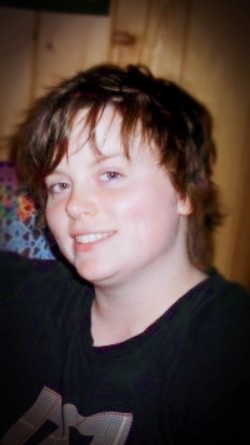 Date of Death: April 8, 2016
Date of Birth: February 24, 1987
Biography:
AUBURN — Abby Dalton Belanger, 29, of Auburn died on Friday, April 8, due to a drug overdose.
Abby was born in Lewiston, on February 24, 1987, the youngest daughter of Debra Ann Stockwell Belanger Clark and Victor Russell Belanger Jr. She attended Auburn public schools, graduating from ELHS in 2005.
Abby, a bright person with a beautiful, contagious smile who loved to socialize with friends and family; especially loved being an Auntie to her niece and nephews, loved animals, fishing, playing Zombie video games, music and making people laugh with her charismatic personality.
She was currently employed by Camelot Homes for the past 7 years sold to Atlantic Home Solutions where she spent a lot of time "setting up homes" with her step Dad Roger L. Clark. Abby was never afraid to work hard as she had passion, conviction and enthusiasm with whatever working challenge she had. Conversely, Abby would also spend days working in the woods with her Father Victor R. Belanger Jr. 
Abby had aspirations for her future to have independence by owning her own home and achieving her License to set-up homes which would have easily been obtained from her hard work ethics until her life was cut short by this sad epidemic of drugs.
She is survived by Deborah and Step-Dad Roger Clark, Father Victor and Step-Mom Bonnie Belanger, Grandmother Pauline Belanger, Sister Penny Labbe and husband Scott, Sister Chantelle Belanger, Step-Brother Tim Snow, Step-Sister Sarah Crocker, and Step-Brother Jacob Crocker, her nieces and nephews Miranda, Cameron, Caleb, Logan, Chase, Lydia, Cole, Carly and Victoria, as well as her aunts, uncles and cousins.
Abby was predeceased by Grandfathers Victor R. Belanger Sr., Dalton Stockwell, Harold T. Clark, Grandmothers Pauline Angelo' and Elsie Clark, Uncle Dale Stockwell and siblings Victor R. Belanger III and Erin Marie Belanger, and her cousin baby Dalton.
Services will be held at Funeral Alternatives, 25 Tampa St. Lewiston, Maine on Wednesday April 13th from 10am to noon, followed immediately by a funeral service. Burial will follow services at Gracelawn Memorial Park, 980 turner St. Auburn Maine.