« Obituaries | Ken Bedder
Ken Bedder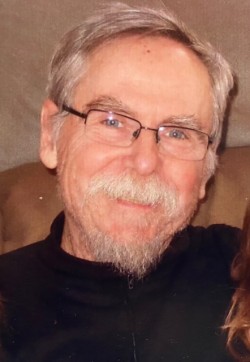 Date of Death: March 10, 2021
Date of Birth: February 13, 1950
Biography:
Ken Bedder, 71, of Freeport, passed away at home on March 10th with family by his side . He had endured a year long battle with cancer. Ken was born in Yonkers, New York. At age 20 he traveled to Maine with high school friends and never looked back. Ken was in awe of Maine's forests, coastline, and wildlife, and easily settled in to country living. He met his lifelong partner and fellow Maine enthusiast, Shirley, soon after and they lived in several Maine towns; Harrison, Bethel, South Paris and New Gloucester before settling in Freeport over 20 years ago.
Children were at the center of Ken's life. He became a teacher at the age of 42 and enjoyed a 20 year career as a third/fourth/fifth grade teacher and math specialist in the towns of Harpswell, Bowdoin, and Lisbon. Ken was known for his patience, kindness, creativity and inspiration to children. He had a special relationship with his daughter, Aura, enjoying time together and ever proud of her accomplishments. His grandchildren Shea and Skye were Boppa's pride and joy. He was involved in weekly caregiving and play with his preshies from their infancy into the tween years. Always full of adventure, time with grandkids was a hodgepodge of art, games, time in nature, laughter and silliness. Upon retirement Ken volunteered at Presumpscot Elementary School in Portland, where his granddaughters attend, leading small groups in math and coaching the math team, encouraging a love of math for even the most skeptical child.
Ken was active with family and friends in outdoor activities such as hiking, biking, kayaking, camping and vacationing on the coast or inland waters of Maine. He enjoyed attending local sporting events, including those of children whom he had mentored. Ken enjoyed creating art and writing stories and poetry. He leaves behind a trove of creative work providing a legacy for his loved ones to enjoy and remember him by.
Ken is survived by his partner of 49 years, Shirley Russell, daughter Aura Russell-Bedder, son in law Pete Rohde, and granddaughters Shea and Skye Rohde, of Portland. He leaves behind other beloved family members and a group of cherished friends with whom he shared decades of friendship, and who were of enormous support in his final days. The family would like to thank MaineHealth Cancer Care, and the Brunswick CHANS Hospice team for the loving care and support they provided Ken and his family. In lieu of flowers donations can be made in Ken's name to the Foundation for Portland Public Schools at https://www.foundationforpps.org/funds-2/ or mail to: Foundation for Portland Public Schools 353 Cumberland AvenuePortland, ME 04101