« Obituaries | Nachole Marie Beaupre
Nachole Marie Beaupre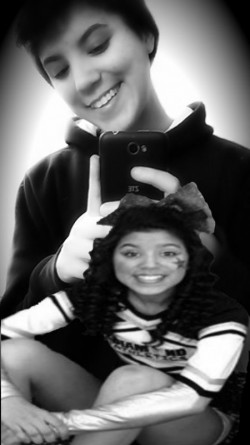 Date of Death: May 22, 2016
Date of Birth: March 30, 1998
Biography:
On May 22, 2016 at the age of 18 Nachole ( Nacho Marie ) Beaupre, adopted daughter of Denis and Rina Thibeault passed away unexpectedly at her home in Auburn.
Nacho leaves behind her sisters, Christina (Paul Pelletier) Thibeaul, and Crystal (Dan Sheppard) Sheppard; nephew Kalib, Niece Destiny; her loving Mother Jeannine Beaupre her brother Sethe Frank Her Loving father Orlin (Carmen) Sauceda brothers Fernando, Jose sister Giselle her best friends Aly, Autumn,  Jacob, Chloe, and many more.
The family would like to extend an invitation to all of Nacho's friends to join us in celebrating her life on Saturday May 28th from 1 to 4 at 551 Lincoln Stat Schemengees Billiards.  "If you got some good friends you  don't need anyone else"  - Nacho Marie.