« Obituaries | Janet Mae Beaulieu
Janet Mae Beaulieu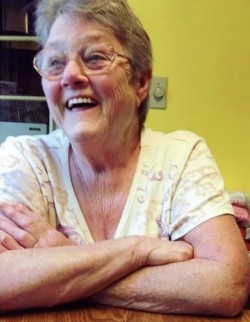 Date of Death: December 6, 2022
Date of Birth: August 11, 1947
Biography:
Brunswick – Janet Mae Beaulieu, 75, of Brunswick died December 6, 2022 at her home with her family after a brief illness.  She was born in Bath on August 11, 1947 to Greta H. and Earl E. Blake.  Janet worked at Etonic and Eastland Shoe Shops, Healthtex and Claristat.
She enjoyed dancing with her husband Sherwood as well as spending time with special friends. In later years Janet enjoyed spending time with her 3 sons and family. She had a long time passion for crocheting, making many gifts for special people. The more recent years she discovered games on the computer that she played daily and really enjoyed.
Janet was predeceased by her parents, her husband Sherwood and by siblings: Kenneth Blake, Ronald Blake and Glenda Coston.
Janet is survived by her brother John Blake and wife Doreen of Gardiner, her son Sherwood and wife Lorraine of Brunswick, son Darren and partner Tina of Dresden, and son James and wife Chantal of Dresden. Janet is also survived by grandchildren Allison, Jessica, Jacob, Britni, Joshua, Dakota, Kayla and Adam as well as by great grandchildren Orrin, Emma, Odin and Odessa.
A graveside service will take place at Rogers Cemetery in Topsham in the Spring. Condolences may be shared at Funeralalternatives.net