« Obituaries | Constance L. Beaudoin
Constance L. Beaudoin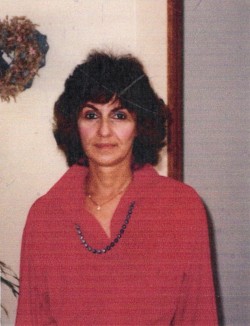 Date of Death: November 11, 2022
Date of Birth: January 13, 1946
Biography:
Constance S. Beaudoin, 76, of Lisbon, Maine and Sarasota, Florida, died Friday, November 11,
2022, at St. Mary's d'Youville Pavilion after a long illness. She was born in Lewiston on January
13, 1946; the daughter of Ernest C., Sr. and Alice (Houle) Lepage.
She attended local school and graduated from Lewiston High School in 1964 and on May 28,
1966 she married Marcel Beaudoin.
She worked as secretary for Twin City Leather and Findings, a family owned business for 25
years and then worked for the Maine Turnpike Authority where she finally retired after 20 years.
Connie enjoyed Foxwoods and listening to Elvis Presley.
She is survived by her husband of 56 years and many nieces and nephews. She was predeceased
by her daughter, Sonia Marie Beaudoin and her son Daniel Beaudoin, her parents, and two
brothers Ernest Lepage, Jr. and Normand Lepage and her two sisters, Anita Brown, and Joanne
Crawford.
A memorial service will be privately held at a later date.