« Obituaries | Brian Marc Beaucage
Brian Marc Beaucage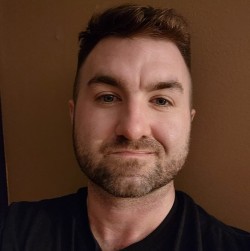 Date of Death: March 27, 2023
Date of Birth: August 29, 1991
Biography:
Brian Marc Beaucage, 31, of Turner, Maine passed away unexpectedly in a very tragic accident on March 27, 2023, in Lewiston. He was born on August 29, 1991 in Lewiston, Maine.
He worked for Fedex Corp with different contractors, including Jolster, Inc. from 12/15 – 10/21 then Rick Tingler until 04/22 and then entered into a contract with him for Fox Run Inc. until Present.
Brian graduated with an associate degree in business administration at Central Maine Community College in 2022 and was currently working on his Bachelors switching his major to computer forensics. He attended Poland Spring Academy in Poland, Maine; class of 2008.
Brian enjoyed spending time with his family and friends. Family meant the world to him. He recently enjoyed going out and listening to local bands and shooting pool with friends. He was a Christian man and recently came back to his faith and looked forward to church services weekly. He had very recently come back from a trip to Florida, visiting his Mom and loved it there so much. He enjoyed the beach, weather, and the scene. So thankful she has those memories to cherish with her.
Our last memories of him are him happy enjoying time with his family and friends, and just enjoying life. He had so much in the works before he passed, all good things.
He is survived by his mom, Diane Robbins and her significant other Alfred Hill, and sisters Angela Courtemanche and her husband Joseph Courtemanche and Crystal Johnson with her husband Jay Johnson.
Brian also is survived by nephews: Jayden Johnson, Damien Johnson and Jasper Johnson along with his cousins, aunts and uncles.
He is predeceased by his dad Marc Beaucage, his grandparents, and many aunts and uncles.
Services will be held at 11am on Wednesday April 5, 2023 at Pathway Vineyard on 12 Foss Rd. Lewiston, Maine followed by a celebration of life at Gridiron Restaurant, his favorite spot. This is a space to celebrate him, it's not prepaid for food.