« Obituaries | John Beatrice
John Beatrice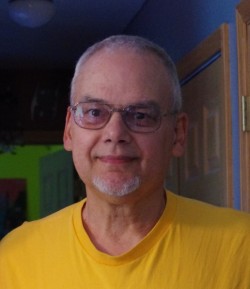 Date of Death: September 11, 2014
Date of Birth: August 21, 1948
Biography:
John Michael Beatrice, 66, of Auburn, passed away early Thursday morning, September 11, 2014 following a courageous battle against cancer.  He was born in Middletown, CT on August 21, 1948, the son of the late Manuel John Beatrice and the late Edith Barattiero. He was married to Nancy Irene (Dagneau) Beatrice on August 16, 1969 and moved to Auburn, Maine in 1976 with their two children. They recently celebrated their 45th Wedding Anniversary with family and friends.
 John worked for Seltzer & Rydholm, Humpty Dumpty, and PFG NorthCenter for many years. However, he was best known as a small business owner in Auburn including Pleasant St. Market, Central Maine Wholesale, and Za' Pizza Market & Eatery. His love for running his own business, serving his customers, and making pizza kept him busy until retirement in 2011. John was a loyal husband, father, and grandfather who enjoyed reading, the Maine coast, lighthouses, and his pets.
 He is survived by his loving wife of 45 years, Nancy of Auburn, his son John David of Ohio, and his daughter Nicole Marie of Auburn. He has four wonderful and talented grandchildren, Audrey Anne Marie, Ella Renae Elizabeth, John Gregory Phillip, and Andrew David. He is also survived by three sisters, Patricia Paulovske of CT, Ann Dezendorf of CA, Laura Olson of NH, and a brother, James Beatrice of NY.
 The family would like to thank Mary Dempsey and volunteers at The Dempsey Center along with the staff and volunteers at the Androscoggin Hospice House in Auburn for their loving care.
 A memorial service will be held at 2pm on September 20th, at the United Methodist Church of Auburn, 439 Park Avenue, Auburn, Maine. In lieu of flowers, donations can be made in his memory to The Patrick Dempsey Center for Cancer Hope & Healing in Lewiston, Maine.