« Obituaries | Bradley D. Beasley
Bradley D. Beasley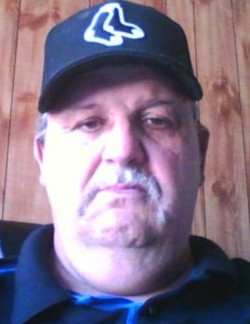 Date of Death: March 27, 2023
Date of Birth: July 12, 1955
Biography:
Bradley Beasley, 67, of Richmond passed away with his family by his side on March 27, 2023.  Born in Gardiner, Maine on July 12, 1955, Brad was a lifelong resident of Richmond, a 1974 graduate of Richmond High School, and a 1976 graduate of Southern Maine Technical College where he earned his degree in Wastewater Technology.  Upon graduation from SMCC Brad was employed by the Lewiston Wastewater Plant, followed by time at Bath Iron Works, and Maine Yankee.  
Spending time with his family and friends  always brought joy to Brad.  He will be missed by his daughter Erin Beasley and her daughter Sariah, step son Billy Carter, and step daughter Marcy Edgecomb.  He also leaves behind many step grandchildren and his loving sister Billie Sue Beasley and brother Bruce Beasley.  
As a youngster Brad loved participating in athletics, whether a neighborhood pick-up game or at Richmond High School where he played soccer, basketball, and baseball.  Some of his proudest moments were taking the mound for the Bobcats in their Western Maine Championship season of 1972, and participating in the state foul shooting tournament after cutting his finger off in a woodworking class two days earlier. 
Brad enjoyed watching any sporting event (especially the New England teams), attending the local fairs where he could wager on his favorite horses and drivers but his true passion was hunting and fishing.  He cherished his .270 and was a terrific shot with it in his day.  In his later years, when he could not get into the woods, he still loved hearing the hunting stories.   
Bradley is preceded in death by his mother Pauline Beasley and father Delmar "Bill" Beasley.  Brad's end of life wishes are being handled by Kincer Funeral Home in Richmond.  A celebration of his life will be held at a later date.