« Obituaries | Judith Judy Bean
Judith Judy Bean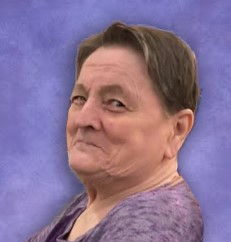 Date of Death: July 26, 2021
Date of Birth: November 4, 1941
Biography:
Judith "Judy" Bean was a caring wife, mother, grandmother, and sister. She passed away peacefully at Montello Manor in Lewiston, ME on July 26th at the age of 79.
Judy was the youngest of 15 children born to the late Edward and Grace King on November 4th, 1941 in Lewiston, Maine. Judy continued to live and work in the Lewiston/Auburn area and eventually married her husband Earl L. Bean. Together they had 4 children: Robert, Donald, Fredrick, and Heather.
Judy enjoyed knitting, long drives to New Hampshire & Massachuesetts, and a good game of Bingo, but her greatest joy came from being a parent and grandparent to her 4 children and 8 grandchildren. She spent much of her life dedicated to their happiness and often put their needs before her own. Judy was an incredibly kind soul who was always willing to help others any way she could. 
Judy leaves behind her son Donald Bean of Ocala, Florida, her son Fred Bean and his wife Sunshine of Sabattus Maine, her daughter Heather Bean and her partner Mike Nichols of Auburn Maine, eight grandchildren, and her remaining siblings Betty Vachon, Marianna Spugnardi, and Johnny King. She is predeceased by her husband of 23 years Earl L. Bean, her son Robert E. Bean, and 11 brothers and sisters. Judy's family would also like to recognize Danny Bernard who cared for her during the later years of her life, and who was very important to her. 
There will be a small graveside service at 10:30am Saturday, August 7th at Mt. Auburn Cemetery followed by a celebration of life at the home of her son Fred & his wife Sunshine. 
In lieu of flowers, the family asks that you instead make a donation in Judy's name to the Dementia Society of America at www.dementiasociety.org