« Obituaries | Cheryl A. Bathurst
Cheryl A. Bathurst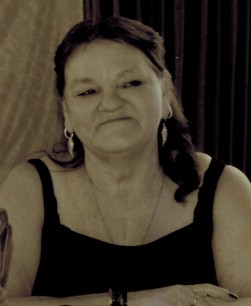 Date of Death: February 11, 2018
Date of Birth: June 21, 1954
Biography:
Cheryl A. Bathurst, 63, of Lisbon passed away at the Hospice House in Auburn on Feb. 11, 2018.
She was born on June 21, 1954 in Brunswick to parents Kenneth and Jacqueline (Skelton) Alexander.
Cheryl attended schools in Bowdoin and Brunswick, and was a member of the Women's Auxiary Post #158 in Lisbon.
She loved to bake, drink coffee, and go shopping with the girls. Most of all, she enjoyed her family time.
Cheryl worked for many years caring for children at her home daycare. This wasn't just a job for her, it was a great part of who she was.
She was predeceased by her husband, Gary "Hawg" Bathurst, both parents, a sister, and a brother.
Surviving her are her daughter, Shannon Marquis; son, Adam Marquis; her grandchildren, Cole and Devin Marquis, Cheyenne Daignealt, Ariana Daignealt, and Kaylee Lord; siblings, Brenda Uhle, Elaine Kelly, Spencer Alexander, Jason Alexander, Bonny Myles, and Barbie McPheters; as well as many nieces and nephews.
A celebration of life will be held at noon on Saturday February 24th at the Pathway Vineyard Church, 9 Foss Rd. in Lewiston.
Donations may be made in her memory to the Hospice House care of Androscoggin Homecare and Hospice, 15 Strawberry Ave. Lewiston, Maine 04240