« Obituaries | Marilyn Jean Bates
Marilyn Jean Bates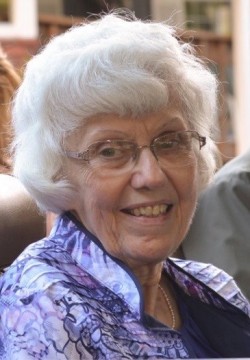 Date of Death: March 25, 2020
Date of Birth: June 6, 1939
Biography:
Marilyn Jean Bates, 80, a lifelong resident of Greene passed away peacefully at home March 25th 2020 surrounded by her family.
Marilyn was born June 6th, 1939 to Doris & Richard Hodgkins. She attended grammar school in Greene and graduated from Edward Little High School in 1957. She married Carl Bates, the love of her life, June 18th 1960 and was devoted to Carl and raising their two daughters.
Marilyn worked at the Hartford Insurance Agency after High School. She paused to be a full time Mom until her girls were in school and resumed work as the Greene Town Clerk for a few years before going to work for the Greene Acres Manor business office until her retirement. She was an active member and longtime pianist and organist at the Greene Baptist Church and also played for the weddings of many friends and family. Marilyn was central to her daughter's activities and enjoyed the company of a many friends whether it be crafting or simply chatting over coffee.
Marilyn lived with Multiple Sclerosis for 40 years but never allowed it to define her. MS was relentless but with Carl by her side, so was she. They never give an inch to MS until they had to. She enjoyed ballroom dancing, antique car shows with Carl, and for 20 years traveled to Florida in the winter to remain active. They migrated with many dear friends and family from Greene, Turner, Leeds, Monmouth, Vermont & New Hampshire each year and have remained connected to this extensive circle of friends whether living in Maine or in Leesburg Florida.
Marilyn will be remembered for her patience, kindness, and ability to find the good in people in almost any situation. She rarely complained and was always quick to smile and punctuate with a little of her signature humor. She had the unique wisdom and ability to lead you to find your best path even when it differed from what she might do in your place.
Marilyn will be forever in the hearts of her husband Carl, daughters Cheryl and husband Jon Adams of Lisbon Falls, and Laurie and husband Ron Davis of Moultonborough NH. Marilyn was extremely proud of her five grandchildren Kimberly and husband Jonathan Shields of Bangor, Rebecca and husband Ian McLean of Smithfield RI, Matthew Adams of Kill Devil Hills NC, Nathan McNear and Lindsey Smith of Monmouth, Kelly McNear and husband Herbert Watson of Clinton. Seven Great Grandchildren, Silas, Josie, Dylan, Paige, Matthew, Kyliee and Herbie. Marilyn will be sadly missed by three very special cousins who shared her life as sisters, Joanna, Connie and Sharon.
Marilyn is predeceased by her mother Doris Howe Hodgkins, father Richard Hodgkins and her sister Carolyn.
A heartfelt thank you to Elite Homecare for leading us to Beacon Hospice and both of their incredible staffs. They provided above and beyond support to Marilyn and the entire family during the last 20 months of Marilyn's journey.
A graveside service will be held at the Valley Cemetery in Greene followed by a celebration of Marilyn's life at their home at a later date. Arrangements cared for by Funeral Alternatives in Lewiston.