« Obituaries | Marlene E. Barter
Marlene E. Barter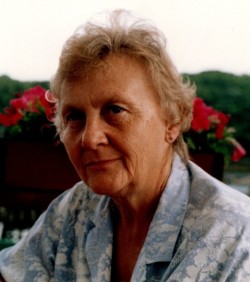 Date of Death: May 19, 2019
Date of Birth: July 26, 1935
Biography:
BATH - Marlene E. Barter, 83, of Bath passed away on May 19th, 2019 at The Lamp in Lisbon.
Born in Bath, ME on July 26th, 1935 to Marjorie and Charles Pinkham.
Marlene was extremely proud of her 43 years of sobriety, her AA family and everyone she touched throughout those years. She began her career as a drug and alcohol counselor at The Merrymeeting House in Bowdoinham, moving on to Bath Brunswick Mental Health Center, Bath Memorial Hospital and finished her career with outpatient recovery services at Addiction Resource Center. She never walked down a street without encountering the cheerful and grateful thanks of people she helped over the years.
Marlene was an avid reader and theatre goer and enjoyed the Maine outdoors. She loved camping adventures with her grandchildren and then spending lots of special times with her great grandchildren.
She was predeceased by her parents; grandmother, Thelma Watson; brother, Wayne Fincher; cousin, Mike Rousse; and sister-in-law, Dianna Barter.
She is survived by her longtime companion Barbara West, whom she made her home with for many years; her children, Charlene Barter, Cheryl Flanagan Wright, Jennifer Marquis, Doreen Overlock; her grandchildren, Joshua and Lindsay Flanagan, Teagan Wright, Hilary and Hannah Marquis; her great grandchildren Oliver and Henry Flanagan, Amaiya and Phillip Warren, Ashby Hayward and Jakari Junkins; her very best pal, Pat Reagan and her Five Islands favorites Georgia Watson Kennett and Debbie Beecher.
Her loved ones deeply appreciate the loving care she received during her final months at The Lamp in Lisbon.
There will be a celebration of her life on Sunday June 9th at SkyHy Conference Center in Topsham from 2 till 5.
In lieu of flowers please donate to a charity of your choice in her honor.