« Obituaries | Sandra Graves Barron
Sandra Graves Barron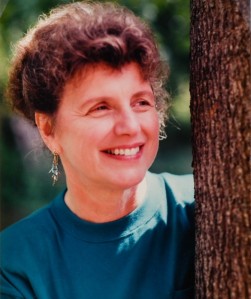 Date of Death: April 23, 2023
Date of Birth: December 13, 1939
Biography:
NORTH YARMOUTH – Sandra Graves Barron, age 83, a former Yarmouth town clerk and active participant in the area for over a half century, passed away at her home Sunday, April 23.
Sandra was born in Gardiner, ME, on Dec. 13, 1939, the daughter of Richard and Maxine Lerette Graves of Hallowell. She was a graduate of Hallowell High School and Fisher College in Boston.
In 1973 she joined Central Maine Power Company as clerical supervisor at Wyman Station on Cousins Island, from where she retired about 20 years later. During those years she met and worked with Charles Barron.
Before and after retirement, she was active in the area working with school organizations, Boys and Girl Scouts, Sunday School at St. Mary's Episcopal Church in Falmouth, serving as president of the Yarmouth Chamber of Commerce and chairperson of the Yarmouth Clam Festival.
She joined the Yarmouth Town Clerk's office serving as deputy for several years and in 2001 was appointed the town clerk, a position she held for four years.
In 1999 she joined the board of directors of Bartlett Circle, a 28-unit senior housing corporation in Yarmouth, and eventually became full-time manager of Bartlett Circle through 2022.
Sandra will be fondly remembered as an accomplished artist with her paintings, photography, stained glass, jewelry and other works of art adorning households throughout the state.
She is survived by her husband, Charles F. Barron of North Yarmouth; her children, Leslie and Scott McCatherin, her grandchildren Cassandra Yale (Craig) and their daughter, Laney Burns; grandson Thomas Yale(Andrea) all of Yarmouth, ME. Granddaughter, Simonne Hoskins and her partner Arend Neyhouse. Brothers, Gregory Graves(Susan), Ronald Graves(Denise).
A celebration of life will be scheduled at a later date. Meanwhile, anyone wishing to remember Sandra may do so by donating to YCAN (Yarmouth Cares About Neighbors), P.O. Box 533, Yarmouth, ME 04096.