« Obituaries | Mari Baker
Mari Baker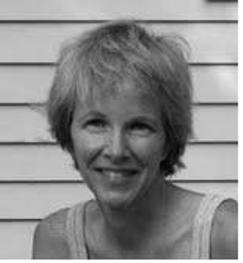 Date of Death: December 5, 2010
Date of Birth: October 4, 1960
Biography:
Mari Baker died on December 5, 2010 after gracefully fighting colon cancer for three and a half years. Mari was born on October 4, 1960 in St. Paul, Minnesota. She attended Convent of the Visitation Schools and graduated from the University of Minnesota in 1982 with a degree in social work. In 1981 Mari came to Maine to take an Outward Bound course and decided she wanted to become an instructor. From 1981-1990 Mari worked as an Outward Bound instructor in Maine, Florida and North Carolina, following her passion for working with at-risk youth and being in the outdoors. In 1986 Mari received a Masters in Education from Antioch University New England.
At Outward Bound she met Randy Baker, another instructor, and they were married in 1990. They have lived ever since in a house they built together on Wolf Neck in Freeport. Their son Charlie was born in 1993.
From 1990 - 2002 Mari worked as a social worker in SAD 51, Cumberland and North Yarmouth schools. From 2002 - 2010 she was a guidance counselor in the Freeport schools. Kind, firm, helpful and empowering, Mari's support was appreciated by parents, students and colleagues. Her office was always a popular place for students to stop by and receive encouragement. She offered her students the gift of believing in themselves and pursuing their
passions.
Mari was always an active community volunteer, in her neighborhood, with programs for children around town, and in bringing the broader world to us and encouraging kids to get out and explore. She was a host and regional coordinator for the Fresh Air Fund for many years.
As a family and with friends, Mari, Randy and Charlie have enjoyed many outdoor adventures in Maine and around the country. Game for almost anything, surfing, skiing, biking and swimming were favorite activities of Mari's. She also grew a bountiful vegetable garden and harvested berries out back. Mari found a purpose in every day, with a smile on her face. 
As well as by her husband and son, Mari is survived by her parents Fred and Suzanne Kueppers of Mendota Heights, MN, her sisters and brothers and their spouses, Carol and Ted Cronk, Jane and Jeffrey Bartlett, Michael and Deborah Kueppers and Joseph and Vicki Kueppers and 10 nieces and nephews. She is also survived by her mother-in-law Nancy Baker of South Freeport and her brothers- and sisters-in-law, Peter and Carrie Baker and Will and Beth Baker, and a nephew.
A memorial service and reception will be held Saturday, December 11 at 10 a.m. in the Freeport Performing Arts Center, Freeport High School, 30 Holbrook Street, Freeport.