« Obituaries | Yvan Baillargeon
Yvan Baillargeon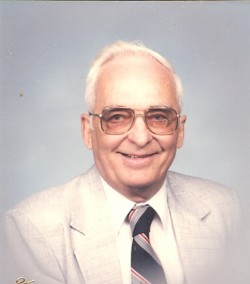 Date of Death: December 29, 2010
Date of Birth: May 12, 1928
Biography:
Yvan Baillargeon, 82, of Sabattus died on December 29th, 2010 at Maine Medical Center in Portland surrounded by his family.
He was born on May 12th, 1928 to parents Ovide and Isabelle (Vaillancourt) Baillargeon.
Yvan enjoyed being outside, playing with his tractor, and tinkering in his garage. He also enjoyed gardening.
He worked for 25 years as a lumberjack.
Yvan was predeceased by his parents, Isabelle and Ovide, a daughter Francine, a son Denis, and a brother: Roland.
He is survived by his wife Georgette, two daughters: Celine and husband Don Arel, Ginette and husband Ron LeBlanc, two sisters: Rita Beaudoin and Alliette Dumas, and a two brothers: Nelson and Normand Baillargeon, and many nieces and nephews.
A visitation will be held Sunday Jan. 2nd from 1pm to 4pm with services to follow at Funeral Alternatives at 25 Tampa St. Lewiston.