« Obituaries | Roger N. Babb
Roger N. Babb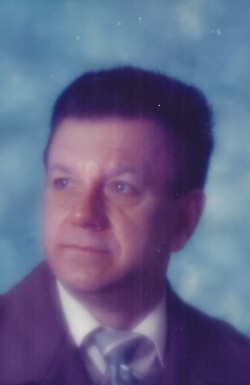 Date of Death: November 14, 2018
Date of Birth: September 14, 1936
Biography:
BRUNSWICK - Roger N. Babb, 82, passed away November 14th, 2018 after a lengthy illness. He was born in Gardiner, Maine, September 14th, 1936, the son of William F. Babb and Marion Huntington Babb. Roger grew up in Richmond and graduated from Richmond High School in the class of 1955. During his high school years he was one of Richmond High School's star baseball players. As an adult, he continued his love of baseball by playing in the Men's Slowpitch Softball League in Brunswick for many years.
Following High School, Roger served 4 years in the Security Service of the United States Air Force, serving in the Philippines, the Marshall Islands and Hawaii. After completing his military service he went to work for Freeport shoe. In the 1960's he began employment with Cottle's Supermarket which later became Shop and Save and then Hannaford Brothers. He spent the next 40 years of his life in the grocery business, retiring from Hannaford Brothers in 2008 due to ill-health.
Roger was also very interested in antique and classic automobiles and enjoyed spending time through the years with his many loyal dachshund companions.
On October 18th, 1974 he married Paulette R. Deschenes of Brunswick and they spent 45 years together.
He was predeceased by his parents and a brother, Ronald Babb.
Roger is survived by his wife, Paulette; his stepdaughter, Eileen R. Deschenes of Brunswick; a son, Lane R. Babb of Virginia Beach, VA; his sister, Cheryl Temple and her husband Raymond of Topsham; his brother, James Babb of Richmond; and several nieces and nephews.
At Roger's request, there will be no service. A Celebration of Life will be held at a later date for family and friends.
Contributions in his memory may be made to CHANS Home Health and Hospice, 60 Baribeau Drive, Brunswick, ME 04011, or to Midcoast Humane Society, 190 Pleasant Street, Brunswick, ME 04011.
.