« Obituaries | Arthur P. Auger II
Arthur P. Auger II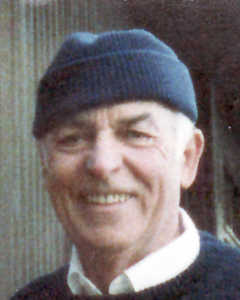 Date of Death: March 2, 2012
Date of Birth: December 11, 1918
Biography:
AUBURN — Arthur P. Auger II, 93, passed away peacefully on March 2, with his only son, Arthur Auger and great friend, Walter Tarbox, at his side. The last week of his life here, he was surrounded by family and friends.
His life in his words: "I am the son of Arthur J. Auger and Amanda nee St. Pierre. I grew up in New Auburn and graduated in 1938 from Edward Little High School. I worked for my father at his store and drafted for military service in 1942, assigned to Civil Affairs Regiment European Theatre of Operations.
On Sept. 15, 1948, Rita Dube, my first girl friend and truly beautiful, spiritual young lady, walked down the aisle at St. Mary's Church to be my wife forever. We became owner-operators of Auburn Car Wash and A and A Realty. Rita found a small piece of land by Lake Auburn, my father's special lake. She designed and helped build there our very own little Taj Mahal.
We loved skiing Mount Cranmore and annual pilgrimages to Cape Cod, the sun, the outdoors, seafood and most of all, being together in love.
My guardian angel, Rita, predeceased me. She died in my arms Aug. 11, 2005. Also gone are my parents and sisters, Alma Boisvert, Aline Comeau and Antonio Nadeau.
Alors, time to say not goodbye, but "au revoir" to all of you who have enhanced my life with your tender, merciful and caring love. Thank you for reading. I truly cared for all of you and always will. Merci beaucoup."
Arthur is survived by his son and loving daughter-in-law, Joan Auger; very special caring niece, Irene Nicki Frye; stepgrandchildren, Diane M. Larson and Daniel C. Larson; his sisters, Alexina Theberge, Anna Siteman and Alice Jacques; brothers, Alphonse and Andre; plus a great number of nieces and nephews.
The family would like to thank the staffs at Androscoggin Hospice and d'Youville Rehab for making his last days so special.
A Mass will be held at 11 a.m. Thursday at St. Phillip's Church. Burial will follow at St. Peter's Cemetery.