« Obituaries | Bruce Allan Joseph Arseneault
Bruce Allan Joseph Arseneault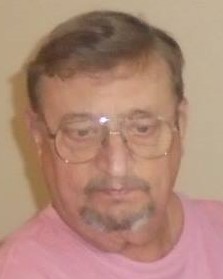 Date of Death: July 16, 2019
Date of Birth: June 9, 1949
Biography:
On Tuesday July 16, 2019 Bruce Arseneault, loving husband, Dad and Poppi passed away at the age of 70 after a hard-fought battle with cancer.
He was born on February 9, 1949 to Yvette Gilbert Arseneault and Edwin Arseneault. He grew up in Pownal and attended school there until high school when he went to Freeport. He received an Associates Degree in Business in 1971. On December 27, 1969 he married Julia Ross of Yarmouth. They raised two children, Paula and Leo.
Bruce had a big heart. He loved spending time with family and friends. He adored his grandsons. Bruce and Julie volunteered for the Cancer Society for over 25 years, Bradbury Mountain for 15 years and Kids that Can for several years. He loved hunting, camping, golf and later in life, fishing with his grandsons. He enjoyed cooking, especially for others. Bruce was an active member of the Independent Order of Oddfellows for over 46 years.
Bruce was preceded in death by his father, Ed and mother, Yvette. He is survived by his wife Julie, two children Leo and Paula Steele and her husband John, his grandchildren Evan and Benjamin, his sister Jo Arseneault Sharrock and many aunts, cousins and loving extended family member and friends.
A celebration of his life will be held Sunday July 21, 2019 at 1 pm at the Unity Lodge, IOOF, 179 Ridgeland Avenue, South Portland.