« Obituaries | Yves (Jim) Arondel de Hayes
Yves (Jim) Arondel de Hayes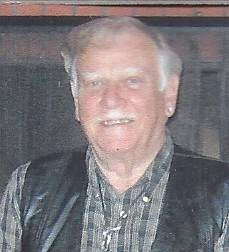 Date of Death: June 5, 2013
Date of Birth: June 6, 1938
Biography:
Yves (Jim) Arondel de Hayes, 75, of Sabattus, died on June 5th, 2013 at the Hospice House in Auburn.
He was born on June 6th, 1938 in France to parents John Arondel de Hayes and Pauline Paine.
Jim was a member of Derby Athletic, Midtown Athletic, and the ACME Club.
He loved taking care of his animals. He also enjoyed playing bumper pool, and having a glass of wine. He said it was traditional, and socializing with his friends. To his friends he was "Jim, the Count".
In his early years, Jim worked as a hand-stitcher in Lewiston. Later, he owned Al's Lobster Pound in Auburn. Then he worked in shoe repair as the owner of Obie's Shoe Repair for 25 years, and at the same time, decided to build and run the Black Lantern Restaurant. He has since been just enjoying his retirement.
He was predeceased by his parents; and two brothers, Peter-France and Allain of Turner.
Jim is survived by his wife Karen of Sabattus; daughter Yvonne Vaughan and her husband Thomas of Brandon, Fl; his son Patrick and his wife Stephanie from Plant City, Fl.; his twins Melanie and Jeramy from Turner, Me; three grandchildren, Daniel, Pierce, and Gemma and husband Anthony, all of Fl; and his sister-in-law Colleen.
A memorial visitation will be held on Sunday, June 9th 2013 from 2 to 4pm, with a prayer vigil to follow at Funeral Alternatives, 25 Tampa St. Lewiston, Me. In lieu of flowers, donations may be made to Androscoggin Home Care and Hospice, 15 Strawberry Ave Lewiston, Maine 04240, or to the ASPCA, 55 Strawberry Avenue Lewiston, Maine 04240