« Obituaries | Annette E. Arneault
Annette E. Arneault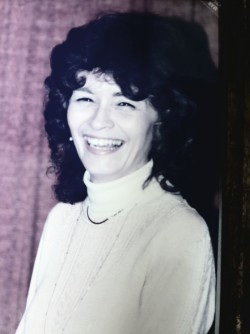 Date of Death: October 23, 2022
Date of Birth: October 19, 1943
Biography:
Annette E. Arneault 79 of Lewiston passed away Oct. 23, 2022. She was born in Lewiston on Oct. 19, 1943, daughter of the late Camile (Ken) and Ann Belisle. She graduated from Lewiston High School 1961. She married the love of her life Gary Arneault Feb. 16, 1963.
Annette worked at different jobs but for most of her life she worked her passion as a daycare provider for many children. She enjoyed children and formed many lasting relationships with them following them into adulthood and including caring for some of their children.
Annette enjoyed spending time with family and making the most of the holidays. She enjoyed the outdoors including camping and going to the beach or just taking a nice ride in the country.
She will be remembered fondly for her big heart, smile and loving way she took care of her family and the children.
Annette is survived by her husband Gary. Two daughters, Carol Brochu and her partner Don Beauchesne; and Debbie Arneault and her partner Steve Marquis. Her two granddaughters Heather Brochu and her fiancé Troy Fortin; and Robin Brochu. Her great grandson Andre Juarez Jr. Two Sisters Pat Mongeau and Julie (Bill) Heald. A brother-in-law Ronald (Jeanne) Arneault. Tim Riendeau who she thought of like a grandson.
She was predeceased by a sister Paulette Towle and son-in-law Mike Brochu
The family would like to thank the staff of the memory care unit at St. Mary's D'ouville Pavilion for the dedicated care and compassion they provided for 7 months and Androscoggin Home Health and Hospice for their compassionate care.
A visitation will be held on Tuesday, November 1 from 4-6 p.m. At Funeral Alternatives, 25 Tampa Street, Lewiston. A Mass of Christian Burial will be celebrated on Wednesday, November 2 at 11 a.m. At Holy Cross Church, Lisbon Street, Lewiston. Internment will follow at Mt. Hope Cemetery.