« Obituaries | Scott Emery Anttila
Scott Emery Anttila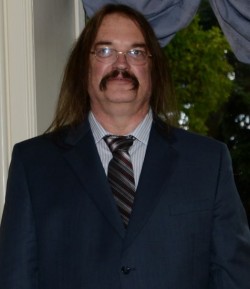 Date of Death: December 16, 2021
Date of Birth: May 3, 1958
Biography:
Scott Emery Anttila, age 63, of Monmouth, died on 12-16-2021 at 8:14 pm at Glenridge Comfort Care Unit in Augusta. He was born on May 3, 1958 in Peterborough, NH. He was born on May 3,1958 to Orville Richard Anttila and Faith Elissa Evans.
His life partner is Dorothea Witham, they loved each other very much and shared a lot of great times for over 25 years.
He enjoyed photography, gardening, hunting, fishing, hiking, mountain climbing, being a parent and gold panning.
As a young teen he worked in the fields. He liked painting houses/buildings, he worked at B.I.W. for 5 ½ years. He then became a caregiver for Dorothea Witham for 20 years, working hard at making a good home for them both.
He was predeceased by his mother, Faith Elissa Evans; his father, Orville Richard Anttila both of Ashby, Mass; and his brother, Dwight Anttila of Delaware.
He is survived by his life partner, Dorothea Witham; oldest Daughter, April Littlefield and husband Nate Littlefield; grandson, Lucas Littlefield,17, of Raymond, ME; youngest daughter, Crystal LaChapelle and husband Kris LaChapelle; grandson, Gaige LaChapelle, 17, of Lewiston, ME; granddaughter, Makennah Pelletier 22 and boyfriend Jessie Duncan, who live in South Portland, ME; daughter & son-in-law, Alicia and Jeremy Doyle; grandchildren, Lillian,14, and Sebastian Doyle, 15, of Wales, ME; son-in-law, Christopher St. Amand of Portland; grandchild, Kaitlyn St. Amand; sister-in-law, Sharron Dolloff of Auburn; and best friends & neighbors, Kathy & Ed Merrill of Monmouth.
In lieu of flowers money would be greatly appreciated.