« Obituaries | Ann C. Annthony
Ann C. Annthony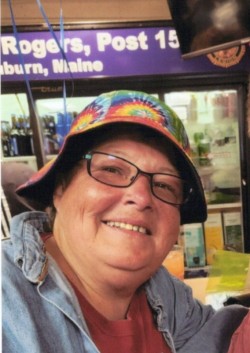 Date of Death: September 25, 2022
Date of Birth: February 17, 1960
Biography:
AUBURN-Ann C. Anthony, 62, of Auburn, Me passed away on Sept. 25, 2022 at Hospice House in Auburn.
She was born on Feb. 17, 1960 in Berlin, NH to Paul and rose DeChamplain. Ann was educated in Berlin
schools until the early 1970s. She then moved to Auburn, ME graduating from ELHS in 1979. On July 3rd, 1982 she married George Anthony in Auburn.

She worked in several shoe shops until 1984 when she went to work for CMMC for a number of years. She later went
to work for Dr. Wolf for several more years until he retired. Most recently she was employed by Valen
Supply/3-B Supply at ABB/MSA in Auburn as a Crib Tool Attendant.
Ann was active in the American Legion Post 153 in Auburn. She enjoyed camping, fishing, gardening,
yardwork and gold prospecting. She loved people in general, and had a way of connecting with people,
and was well liked by most. You always knew where you stood with her as she rarely sugar coated anything.
She was predeceased by both parents, and her aunts and uncles.
Ann is survived by her husband George; two brothers, Russell DeChamplain and his wife Lori and Robert DeChamplain and his wife TJ, several cousins, second cousins and nieces.
A private family funeral will be scheduled at a later date, as well as a celebration of life and remembrance
to be announced in the future. In lieu of flowers, donations may be made to the American Legion Post 153,
71 S. Main St. Auburn, Maine 04210, or to the Androscoggin Home Care and Hospice, Hospice House, 15 Strawberry Ave.
Lewiston, ME 04240.