« Obituaries | Barbara Alice Allen
Barbara Alice Allen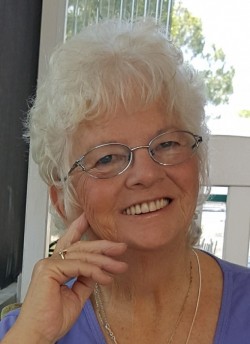 Date of Death: October 23, 2021
Date of Birth: October 26, 1944
Biography:
Barbara Alice (Byron) Allen went with the Angels on October 23. 3 days prior to her 77th birthday. She was the daughter of Earl Byron and Inez Porter of Peru Maine.   
She was a cancer survivor, but the scars remaining became too hard to bear.  
She was married to Finley F. Allen for 57 years and raised 5 children. She worked as a supervisor at Liberty Mutual for about 20 years.  In high school she was in just about every club imaginable from year book, class officer, etc. She was a majorette when it was 'cool'. A woman of many talents, at 14 she appeared on a TV talent show where she danced her way to 2nd place in the state competition. 
Later, she was a skilled seamstress, and baker, famous for her bread & napoleons.  A quilter, she was part of a group of women who made quilts for the homeless. She was also skilled at woodcraft, designing and painting cute lawn signs. 
Before retiring to Florida she and Finley  enjoyed traveling,  especially on their motorcycle, going to Canada, the Adirondacks, Lake George, the Poconos etc. Tennessee & Virginia were two of their favorite spots. 
She leaves behind 5 children, daughters Dawn Gordon and Tracy Walker, sons Finley, Gen and John Allen.  8 grand children. She was predeceased by her husband Finley, siblings Ann Weston & Arthur Child, infant daughter Cherie and 3 grandchildren Daisy, Josh, & Harry.