« Obituaries | Kenneth Scott Alexander
Kenneth Scott Alexander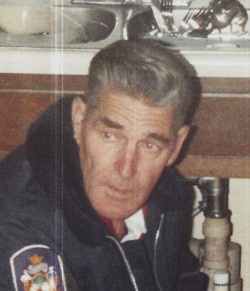 Date of Death: March 14, 2013
Date of Birth: February 14, 1929
Biography:
AUBURN-Kenneth Scott Alexander, 84, of Lisbon, Me, passed away on March 14th, 2013 at the Androscoggin Hospice House in Auburn, Me.
He was born on Feb. 14th, 1929 in Cundy's Harbor, Me to parents Bert and Geraldine Alexander.
Kenneth married Norma Fowler on April 21st, 1980.
He was a member of the American Legion Post 158 in Lisbon, as well as the Fraternal Order of Eagles Club in Lewiston.
Kenneth enjoyed antiquing, collecting models of old cars, showing off his special artwork, and entertaining all with his wit.
He was employed with the US Navy, the Brunswick Naval Air Station, and Bath Iron Works.
Kenneth was predeceased by his wife Norma; a son Robin Alexander; three sisters; and one brother.
He is survived by four daughters, Brenda Uhle and husband Michael of Sabattus, Cindy Lebourdais and husband Robert of Brunswick, Cheryl Bathurst of Lisbon, and Elaine Harris of Salisbury, NC; two sons, Jason Alexander and wife Kathleen of Bowdoin, and Spencer Alexander of Bowdoin; a sister Cynthia Coffin of Sanbornton, NH; four stepsons; fourteen grandchildren; twenty-seven great grandchildren; and one great grandson.
A graveside service will be held at a later date in the spring.
In lieu of flowers, donations may be made to the American Legion Post 158 10 Webster Road
Lisbon, ME04250, and Androscoggin Home Care and Hospice 15 Strawberry Ave Lewiston, ME 04240