« Obituaries | John Leland Alexander Jr.
John Leland Alexander Jr.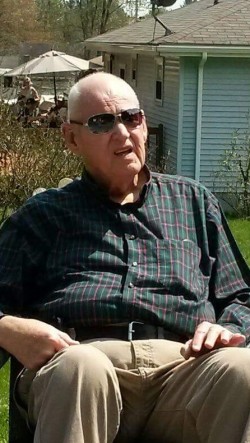 Date of Death: July 5, 2022
Date of Birth: June 30, 1932
Biography:
John Leland Alexander JR 1932-2022
John L Alexander Jr. passed away at the age of 90 peacefully surrounded by family July 5th, into the arms of his savior.
Born on June 30, 1932 to John L Alexander SR. and Luvia (Hunton) Alexander. Raised in Lewiston and Sabattus area, he spent his formative years working at Waterman's Farm where he developed his love of tractors.
He spent time working in the Shoe shops until he met his future mentor and friend Charlie Day who gave him a career with Day's Oil where he was known as "Big John" he retired from Dead River after 37 years.
John was a loving husband of 64 years to wife Thelma (Bourget) Alexander who survives him. A father to his 7 children, His sons Mike, Danny and his wife Pam, James and his wife Sharon, and Steve. His daughters Donna Boisvert and husband Gerry, Linda Holman and husband Scott. He was adored by his grandchildren, Great grandchildren and one Great Great grandchild. And loved by many.
He was predeceased by his daughter Maryann Rice and Sister Lorena Jipson
Special thanks to Grace Community Church, and special friend Mike. Especially Pastor Dave and Pastor Matt for their time spent with our dad. Thanks to Androscoggin Home care & Hospice for the care you gave.
A Celebration of Life will be on July 17th at Grace Community Church 1498 Turner Street at 11:30 am. Burial to follow at Gracelawn Cemetery in Auburn. In lieu of flowers donations can be made to Grace Community Church in his name.