« Obituaries | David Daniel Agronick
David Daniel Agronick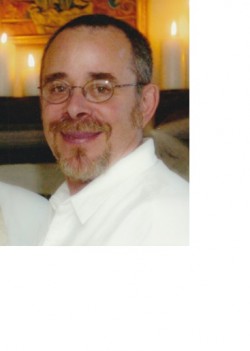 Date of Death: September 6, 2015
Date of Birth: February 4, 1947
Biography:
 David Daniel Agronick, 68, of Hallowell, died peacefully at home surrounded by his loved ones' on September 6th, 2015.
He was born on February 4th, 1947 in Providence, R.I. the son of Calvin and Phyllis (Pritsker) Agronick.
David spent his younger years in Rhode Island and New York. He then entered the military out of high school and served in Vietnam with the Army 1st Calvary.
He eventually landed in Hallowell, ME where he spent 35 years as a well known Goldsmith. He had a passion for restoring antique cars, photography, music, and all forms of art. He was a member of the Motor Menders Club.
David was a gentle, loving, caring man who always put his family first. He had an amazing sense of humor.
He is survived by his loving wife Catherine A. Agronick; daughter Collage Agronick and fiancé William McCollum; son Arro Agronick; granddaughter Pearl McCollum; brothers Steve and Paul Agronick, and his family members in New York. David is also survived by many dear friends.
The family would like to thank the V.A. Togus Hospital, Togus Hospital Palliative Care Team, and Maine General Hospice.
Family and friends are invited to a memorial service at the chapel of the Maine Veteran's Memorial Cemetery, 163 Mt.Vernon Road, Augusta, ME on Monday, September 14th at 12 PM. In lieu of flowers, donations can be made to Togus V.A. Palliative Care and Hospice Unit or Maine General Hospice.