« Obituaries | Vivian Addison
Vivian Addison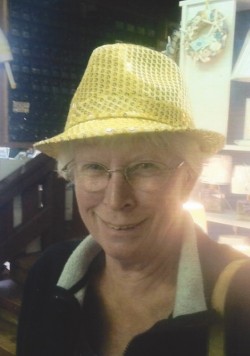 Date of Death: December 11, 2015
Date of Birth: January 29, 1939
Biography:
LEEDS --- Vivian P. Day Wyman Addison, 76, a resident of Church Hill Road, Leeds passed away
Friday, December 11th at her home in Leeds with her daughter by her side.
She was born in Westford, MA January 29, 1939, the daughter of Pearl (Smith) and Norman Day.
Vivian was a graduate from Westford Academy in 1956, Westbrook Jr. College in 1958 and
University of Maine at Farmington in 1991. She was a member of Eastern Star. Over the years she
had jobs doing what she loved. She taught in Westford, MA, and also at Wyman's Store in Small Point. She was a substitute teacher at Leeds Central School, Teacher at Turner Adult Education (retiring in 1999), Vivian worked summers as an assistant librarian at Orr's Island Library. She was the Administrative Assistant at Leeds Community Church, an active member and past Elder and Deacon.
She was a loving wife, mother, sister, grandmother, great grandmother, and friend to all. She had
many talents and hobbies which included time with her family, sewing, kayaking, and walking the
rocks and beach at the ocean. Her most beloved past time was the ocean. She looked forward to
spending her summers there. For many years she spent her summers at Head Beach in Small Point.
After leaving Small Point she started enjoying the summers at Bailey Island. She had a profound
impact on everyone's life she touched and will be missed by all.
In 1959 she married the love of her life Harvey Wyman. They started their life together and moved
to Maine raising 3 children here. In 1983 Harvey lost his battle with cancer and joined the angels.
In 1985 she married Robert Addison Sr., who she spent many years with until he passed in 1998.
She is survived by her children and their spouses, Dana Wyman and wife, Linda of Florida, Tricia
Sawyer and husband, Dan'l of Leeds, Barry Wyman and wife, Bonnie of Arizona. Her sister
Melanie Michaud and husband Russell of New Hampshire. Her brother Billy Day and wife Joyce of
Oregon. Half brother Joe Day and wife, Rebecca of New Hampshire.
She had 7 grandchildren Tanner Sawyer, Dan'l Sawyer II, Amy Kostos and husband Matt, Dan
Wyman and wife Tiena, Jason Wyman and husband Mike Mowbray, Barry Wyman Jr., Myranda Michaud and husband Jason. 5 great grandchildren: Tori and Tyler Kostos, Bailey Michaud, Reagan and Hannah Wyman.
Vivian was predeceased by her parents, her husbands, and her brother Norman Day Jr.
The family would like to thank Androscoggin Hospice for all their wonderful care and support, as well as the friends who stepped in to help with care, support, and support for the family.
A Celebration of Life will be held at Leeds Community Church, 123 Church Hill Rd., Leeds Maine on Wednesday, December 16th, 2015 at 1pm. In Lieu of Flowers may be made in her memory to the Deacons of Leeds Community Church or to the Hospice House C/O Androscoggin Homecare and Hospice, 15 Strawberry ave., Lewiston, Maine 04240..