« Obituaries | Donald C. Adams
Donald C. Adams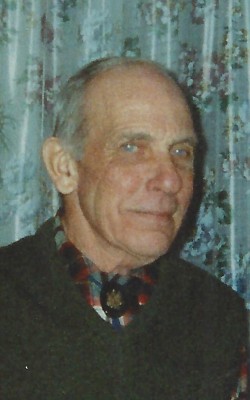 Date of Death: May 1, 2019
Date of Birth: June 16, 1930
Biography:
HARPSWELL – Donald C. Adams, passed at home after an illness on May 1, 2019. Donald (Donnie) was born on June 16, 1930 in Bowdoin, Maine. He attended the Adams school, a one-room schoolhouse on the Adams homestead, and graduated from Brunswick high school in 1948. After graduating from high school, he worked as a short-order cook at the Golden Lantern from 1948-1950 in Denver, Colorado.

He entered the service on July of 1950 and served in the US Army in occupied Germany, where he earned an Army of Occupation medal.  After three years of service, he returned to the family dairy farm in Bowdoin, where he lived with his sister (Frances Adams) for most of his adult life. He managed the woodlot, did the high-speed mowing and baled hay.

Donnie was known for having a love of nature, nurturing a beautiful flower garden, walking the land, harvesting the fields, and tending to the cemetery that was located on the farm. He was a member and served as Master of the Sagadahoc Grange, and gave of his time and talents as needed to support the association serving the social and business needs of local farmers. He was an avid bicyclist, and participated in bike races, including Jackman to Waterville, and participated in tryouts in the National Senior Games.
In his senior years he met his life companion, Patricia (Pat) L'Heureux. Together they enjoyed travel, tending to the forest, and gardening. Donnie also had a zest for reading and learning about a wide range of topics. Pat's son, Henry L'Heureux, developed a close relationship as Donnie's assistant in his twilight years.

Donald was predeceased by his sister Frances, sister Alice (Adams) Melcher and his brother Frank Adams.

Donnie is survived by Pat, as well as several nieces and nephews.

The family will gather at a later date to celebrate his life and remember this kind, gentle and generous soul.