« Obituaries | Elaine T. Abrahams
Elaine T. Abrahams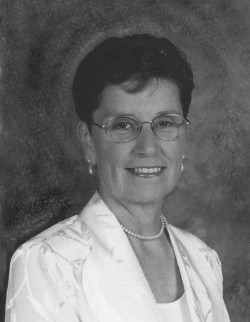 Date of Death: March 28, 2017
Date of Birth: August 26, 1941
Biography:
Brunswick, ME – Elaine Theberge Abrahams, 75, wife of Edward W. Abrahams III, passed away March 28, 2017, after a courageous struggle with Alzheimer's disease. Elaine was the daughter of the late Rosalie Desjardins Theberge and William (Mac) Theberge. In addition to her loving husband Edward of 41 years, she is survived by her two daughters, Donna Pierce Cipolla (husband Anthony) of Barnegat, NJ; and Karen Pierce Coleman (husband Thomas) of North Stonington, CT.

In addition to her countless friends in Brunswick, including her Brunswick High School classmates and friends made through her community and church activities, Elaine also leaves many friends in Groton, CT, where she lived for 27 years.

Elaine will be greatly missed by her Grandchildren who love her so much; Brandon Cipolla (wife Ali), Meagan Cipolla DiMariano (husband Gabriele), Ashley Cipolla Silver (husband Michael); Joshua Cipolla (Kristen Brown); and Taylor Coleman Jones (husband Brian). She will also be missed by her three Great Grandchildren Benjamin and Jacob DiMariano, and Jack Jones.

She will be remembered always and we will honor her on holidays, thinking of the joy she brought to the Cipolla Thanksgivings and magical Christmas's in Maine, and forever as each generation steps onto Main Street USA in the Magic Kingdom, her favorite place to be with her Edward.

The immediate family is having a private gathering. For family and friends, a Celebration of Life, is being be planned for later this year.

The family gives its heartfelt gratitude to CHANS/Hospice of Brunswick and their absolutely wonderful Caregivers. Donations in memorial of Elaine, can be sent to Hospice Care, CHANS Home Health & Hospice, 60 Baribeau Drive, Brunswick, ME 04011-3200; or the United Methodist Church, 320 Church Road, Brunswick, ME 04011, Brunswick Maine; or Brunswick Area Respite Care at 41 Greenwood Road, Brunswick, ME 04011.