« Obituaries | Edith Abraham
Edith Abraham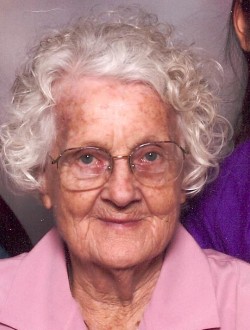 Date of Death: April 30, 2011
Date of Birth: April 29, 1927
Biography:
LEWISTON – Edith Abraham, 84, died at Central Maine Medical Center on April 30th, 2011.
She was born on April 29th, 1927 in Eutin, Germany, the daughter of  Karl-Heinz and Elsa (Sommer) Barez.
Edith enjoyed spending time with her granddaughters. During visits the girls would bring Edith 'putt-putt' golfing and take trips to the ocean. She taught the girls cooking skills and enjoyed cooking for family and friends.  She also loved gardening and spring time was her favorite. She was physically active and would ride her bicycle around the Lewiston-Auburn area. She was a talented oil painter and she entertained others by playing the accordion.
She was a long time employee of Clover Health Center where she worked as a nurse's aid during the mid 1970's to late 80's.
Edith was predeceased by her parents, a brother, and a daughter. She is survived by her son Edward Abraham; grandchildren Kristina and Jessica; and brother Beno Barez.
Family and friends are invited to a memorial service at Funeral Alternatives, 25 Tampa Streeet, Lewiston on Friday, May 6th, at 2 PM. Burial will be held privately at Mt. Auburn Cemetery. In lieu of flowers, donations are preferred to the Androscoggin Home Care and Hospice, 15 Strawberry Ave., Lewiston, ME 04240.