« Obituaries | Russell Welch
Russell Welch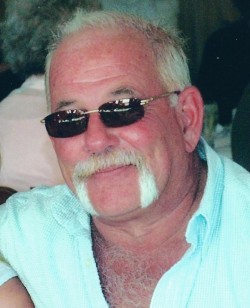 Date of Death: September 20, 2017
Date of Birth: May 1, 1952
Biography:
Russell (Rusty) Welch passed away after being diagnosed with cancer this year.
The only child of Armand and Louise Welch, Rusty was born May 1, 1952 in Augusta, Maine. He went to Augusta schools and Cony and then graduated from Winthrop High School in 1970. Rusty worked for 34 loyal years at Wyman & Simpson, Inc. after high school and retired in 2014. After retirement Rusty worked for MainEx for a year as well.
Known as "Bubba" to his granddaughters, Rusty's wisdom and wit will be dearly missed by his family. His joy manifested itself often in spontaneous renditions of Elvis' "Since My Baby Left Me" at family gatherings, inventing a fold-up footrest and other home improvements, and in his lifelong love of hunting and golf.
Rusty's devotion to his children and grandchildren can be seen throughout the many family pictures in his home, as well as two maple trees outside, which he decorated for his granddaughters.
Rusty is survived by his wonderful wife, Jan, his two daughters, Casey Welch and Lori Dube and her husband Darrek, two grandchildren Natalie and Kennedy, former wife Debra Welch, and step-daughter Carlie Bolduc.
A gathering will be held in remembrance of Rusty Saturday, September 30, from 1pm to 3pm at Lori and Darrek's house.