« Obituaries | William C. Tracy III
William C. Tracy III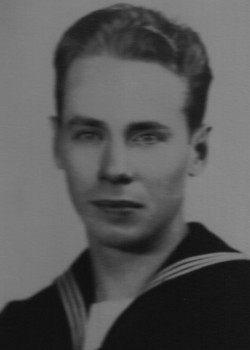 Date of Death: December 2, 2015
Date of Birth: January 6, 1922
Biography:
BRUNSWICK – William C. Tracy, 93, born in Brooklyn, NY January 6, 1922, died in Brunswick, Maine on December 2, 2015.
He was retired as Associate Dean of the Journalism School at Columbia University in New York in 1988. He was a World War II Veteran. While at Springfield College in Massachusetts, he went to enlist the day after the attack on Pearl Harbor. He was advised to go back to College and was told he'd help his country best by being a good student and waiting until his number was called. Shortly after, he enlisted in the US Navy. His V-12 training included Trinity College, Chicago, Harvard and cryptology. He saw duty in Europe and Asia as an Ensign. He later joined the reserves as LTJG.
He leaves his wife, Eleanor (Johnson) Tracy, of 61 years; twin sons, William IV (Ellen Carucci) and Henry (Dr. Andrea Tracy); and two grandchildren he adored, Simon Tracy of LA, and Vivian Tracy, a student at Occidental College, LA. To them he was Bop, lover of classical music and soulmate. He also leaves a twin brother, George (Terry Gibson) of Buford, NC.