« Obituaries | Alice Marylin Samson
Alice Marylin Samson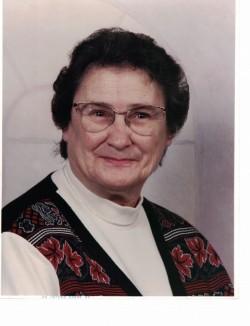 Date of Death: November 4, 2021
Date of Birth: June 17, 1936
Biography:
AUBURN- Alice Marylin Samson, 85, of 143 Mill St. Auburn, Maine passed away peacefully on Thursday, November 4th, 2021 with her family by her side
She was born in Mechanic Falls, Maine on June 17th, 1936 the daughter of Clyde and Ada Gray.
She married Armand Samson on January 7th, 1956. She worked as a book keeper most of her life, spending her last 22 years at Pen-Mor Lithographers.
Alice loved to travel. She spent the first few months of her marriage in Florida where she talked about spending Christmas on Miami Beach. She enjoyed many trips with her family. A recent one was to the White Mountains in New Hampshire enjoying the spectacular foliage. A yearly favorite was returning to Connecticut, where she lived for a time with her sister and mother. Her most memorable was a trip she took by herself on an Amtrak to visit a childhood friend in California. She also loved weekend shopping trips to find the best sale.
She was an animal lover. Her cat, Gracie, brought her great joy and comfort. On trips to the zoo she particularly enjoyed the chimps and monkeys.
She also loved the family gatherings at holidays and birthdays or any occasion to get together!
She is survived by 2 daughters, Ginny Beauchesne of Auburn and Cindy Ames and her husband Steve of Poland; one son John Samson of Turner; 6 grandchildren, Gary, Michelle, Amanda, John Jr., Ryan, and Shayla; 17 great grandchildren; as well as 3 great great grandchildren.
She was predeceased by her beloved daughter, Diane; 2 grandchildren, Marie and Lance; 1 great grandchild, Lily; and one great great grandchild Wally.
Services will be held at Funeral Alternatives, 25 Tampa St. Lewiston, Maine on Monday, November 15th, 2021. A memorial visitation will be held from 5:00pm to 6:30pm, with a memorial service to follow at 6:30.