« Obituaries | Keith Richard Sabine
Keith Richard Sabine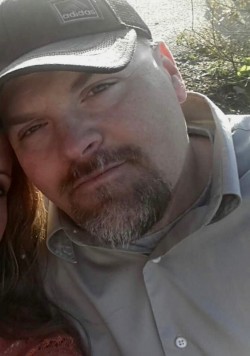 Date of Death: May 30, 2017
Date of Birth: December 7, 1971
Biography:
Keith Richard Sabine, 45, of Lewiston died on May 30th, 2017 in Lewiston.
He was born on December 7th, 1971 in Lewiston, Maine to the late Richard Sabine and Sandra Ouellette Ray. Keith was a graduate of Lisbon High School.
He was instrumental in organizing and coaching youth football as well as softball. He was most lovingly referred to as "coach" by many. Keith was a mentor to so many.
He enjoyed spending time with his family, most of all his daughter, the love of his life. Everybody who was given Keith's love was given a lifelong gift.
Keith was a "DJ" for many years, and most recently worked as a sales manager for Inpro in Windham, ME for 18 years.
He was predeceased by his father, Richard Sabine; his maternal grandparents Bethold and Emily Ouellette, and his paternal grandparents Kenneth and Alfena Sabine.
Keith is survived by his daughter, Bailee Sabine; his mother, Sandra Ray; sisters Kim Sabine-Braley and her husband Cliff of Brunswick, and Kelly Sabine-Goudreau and husband Frank of Waterboro; as well as many nieces, one nephew, and a great nephew.
A celebration of life will be held at Mixer's on Sabattus St. in Sabattus on June 5th, 2017 from 3-7pm. In lieu of flowers, please consider a donation to the Kidney Foundation.