« Obituaries | Janet Marie Pastore
Janet Marie Pastore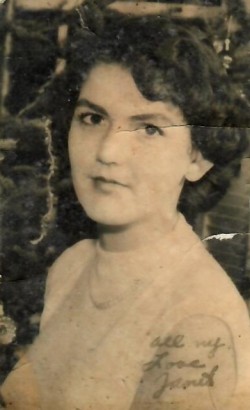 Date of Death: January 30, 2019
Date of Birth: December 6, 1933
Biography:
Janet Marie Pastore, 85, of Wales, ME passed away in her home on January 30th, 2019. She was born on December 6th, 1933 in Stamford, CT.
She is survived by her husband of 62 years, Pat Pastore; her sons, Keith of Lisbon and Thomas and his partner Nicole of Lewiston; her grandchildren, James Pastore and his fiance Kelli of Fountain, CO, Patty Bryce and her fiance Jeremy of Wales, Riker and Cindy Pastore of Lewiston, Ernest and Cynthia Bragg of Germany, Anthony and Krista Pastore of Fort Lewis, WA, Allison and Alex MacQueen of Florissant, MO, Teresa Pastore of Lewiston, and Matthew Drouin of Wales; her great grandchildren Dominic, Gabriel, Isabella, Liam, Charlotte and Holland.
She was predeceased by her parents, Harry and Mildred Jewell; her sisters Mildred Parkin and Linda Leigh; her daughter Susan Drouin, and her daughter-in-law Patricia Pastore.