« Obituaries | Andrew Leo Michaud Sr.
Andrew Leo Michaud Sr.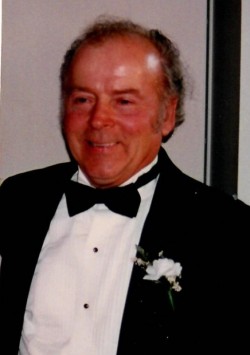 Date of Death: January 26, 2019
Date of Birth: December 14, 1935
Biography:
Andrew Leo Michaud Sr.--Sabattus--Andrew Leo Michaud Sr. of Sabattus died Saturday, January 26 at Hospice House in Auburn. He was born on December 14, 1935 in Quebec, Canada, a son of Edward and Marie Ann Hebert Michaud. Andrew was a member of the Fraternal Order of Eagles Area 618. His hobbies included fishing, hunting, Sunday drives, dancing and WWF Wrestling. He owned Michaud Swimming Pools. Andrews was predeceased by his parents, and brothers, Paul, Henry, Roger and Joe. Survivors include his wife of 47 years, Diane Page Michaud, sons, Andrew Michaud Jr. of Auburn, William Michaud of Jay, Michael Michaud of Idaho and John Michaud of Windham, Robert Michaud of Jay and Shawn Michaud and wife Carrie of Leeds daughters, TraciAnn Keim and husband Anthony Keim of Auburn and Kim Lavertu of Sabattus his two brothers, Samueal and Maurice, 14 grandchildren and 7 great grandchildren. Visiting hours will be held on Friday, February 1 from 5-8 p.m. At Funeral Alternatives, 25 Tampa Street, Lewiston. Memorial services will be held on Saturday, February 2 at 11 a.m. At East Baptist Church, 560 Park Avenue, Auburn. Burial will be in the spring. In lieu of flowers, donations in his memory may be made to Maine Family Credit Union, 555 Sabattus Street, Lewiston, ME 04240.