« Obituaries | William "Bill" C. McLain
William "Bill" C. McLain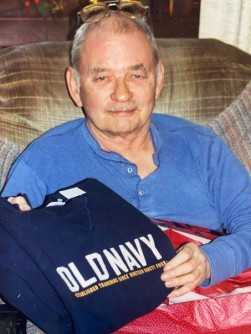 Date of Death: May 16, 2021
Date of Birth: August 26, 1937
Biography:
William "Bill" C. McLain ; 83
Sabattus, Maine - Bill died peacefully at home Sunday, May 16th, 2021 surrounded by family after a hard-fought battle with cancer.
He was born in Portland Maine on August 26th, 1937. Bill married Alma M. Densmore of Portland Maine on December 21st, 1959. They enjoyed love and family for over 62 years. Bill was proud of his service in the Navy sailing around the word on the USS Purdy. After his time in the service he worked in the tire and car sales industries; working for Goodyear, Snows, and the Noyes Tire Company. In his early years, Bill enjoyed playing golf and frequented local courses often. Later in life, he enjoyed watching Tiger Woods career and never missed a match. As Bill and Alma moved towards retirement together they created The Wood Box. A small business making household décor and toys; together they traveled around New England attending local fairs and craft shows. Always a sailor Bill loved the ocean; Over the years he enjoyed countless rides to the ocean with his son Mark. Bill enjoyed his children, grandchildren, and great-grandchildren. He was always wanting to see pictures of the family's projects and interests.
Bill is survived by his wife Alma M Densmore McLain of 62 years; His Son Mark Mclain and wife Simone McLain of Sabattus; Daughter Jennifer Morgan and husband George Morgan of Bowdoin; Granddaughter Heather Wallace and husband Mike Wallace, Great- Granddaughter Lily Stewart of Topsham; Granddaughter  Ashley Ann Webber and husband Jonathan Webber along with their three children Madison Webber; Peyton Webber and Holden Webber of Indian Trail North Carolina.
A graveside military honors service will be held Wednesday June 2nd, 2021 at Noon at Central Maine Veterans' Cemetery, 163 Mt Vernon Rd, Augusta, ME 04330