« Obituaries | Stephanie Marie McKellick
Stephanie Marie McKellick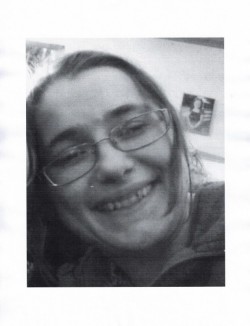 Date of Death: April 24, 2016
Date of Birth: March 16, 1982
Biography:
Stephanie Marie McKellick, 34, of Lisbon Falls passed away after a struggle with cancer on April 24th, 2016 at the Hospice House in Auburn with family by her side. She was born in Lewiston Maine on March 16th, 1982 to parents George E. Lagasse and Brenda M. Parise.
Stephanie enjoyed the outdoors by fishing, and going camping. She loved to spend time with and help people at the 50 Plus Club in Biddeford, where she worked for quite some time. Stephanie especially loved her six children, and spending time with family.
She was predeceased by her father; her uncle Roy; and her grandparents.
She will be missed by her husband, Chris Conners; her children; her mother, Brenda Parise; her siblings Roy and his wife Shelly, Steve and his wife Tammy, and Brian; her uncle John; and several cousins nieces and nephews.
Services will be announced to family and friends at a later date. Donations may be made in honor of Stephanie's life to the New England Cancer Specialists, 81 Medical Center Dr. Brunswick, Maine 04011